Friday August 17th.
Our ladies departed from the Stars Headquarters on Princess Margaret Drive via Premier Charters at 1:00 pm. Upon reaching Placencia, they enjoyed a tasteful lunch at the Sleeping Giant Jungle Lodge, and from there it was on to The Ellysian where their visit to paradise began at around 5:00 pm. After the ladies were settled in, they were treated to a delicious meal at the Tipsy Tuna Bar and Grill before turning in for the night.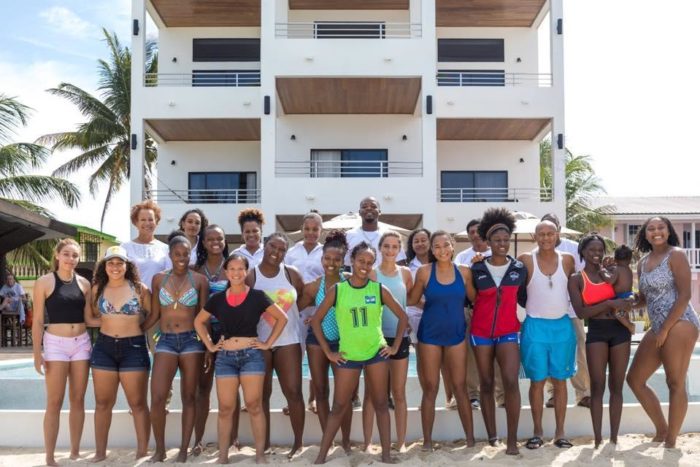 Saturday August 18th.
Starting the day right means enjoying a hearty Belizean breakfast at Wendy's Creole Restaurant and that they did. After fueling up for the day, there was a meet and greet with the locals of Placencia and a scheduled day full of doing what they love – volleyball, beach edition.
The girls enjoyed a quick lunch at the Barefoot Bar and Grill before resuming play. The day ended with dinner at the Turtle Inn.
Sunday August 19th.
On their last day at our Placencia paradise, the ladies once again had breakfast at Wendy's Creole Restaurant before beginning their leisurely morning at the hotel. They were free to enjoy all The Ellysian had to offer before a final lunch at the Cozy Corner. We said farewell shortly after as they departed from The Ellysian but not before a thank you for everything they have done by representing our country proudly and well.