From June 26th to July 1st 2017, The Ellysian Hotel and DABelize World Class hosted a week of adventure and excitement for South Beach's Mike Holston aka The Real Tarzan. His arrival at the Phillip Goldson Airport in Belize was covered by our local media and he was welcomed with open arms.
He was then taken to the Belize Baboon Sanctuary where he interacted with our famous Howler Monkeys and viewed the wild landscapes of their habitat. To round off his first day, he was taken on Belize City's very own Sit and Sip Pedal Tour where he explored the city before heading back to the Radisson Fort George Hotel & Marina.
The next morning he headed to Caye Caulker to tour the Shark Ray Alley Marine Reserve and went Tarpon Feeding with Blue Wave Divers. He was then transferred to Placencia where he was hosted at The Ellysian Boutique Hotel.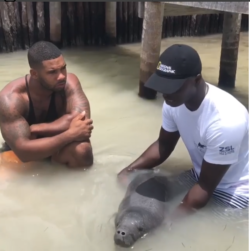 The Real Tarzann then teamed up with Belize's infamous Manatee Man to save a baby Manatee that got separated from his mother. He then headed back to The Ellysian to rest up for a night hike at the Cockscomb Basin & Jaguar Reserve.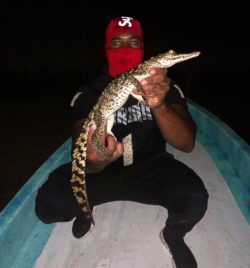 He enjoyed exploring the Monkey River as he searched for crocodiles, frogs, snakes and other creatures of Placencia.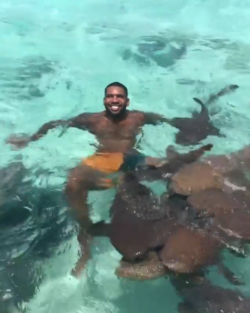 He then embarked on an epic Whale Shark Tour where he got to witness these magnificent animals as they feed!
He was to end his stay with a visit to our Belize Zoo, the icing on his Belizean adventure cake but unfortunately he couldn't make it before his flight out. It's just another adventure waiting for him on his next trip here to Belize and The Ellysian.