The anticipation of Prince Harry's marriage to Meghan Markle is the topic of conversation in every lunchroom, coffee shop and GNO conversation.  It takes us back to when Prince Harry visited Belize in 2012 to celebrate his grandmother's 60th Jubilee as Queen.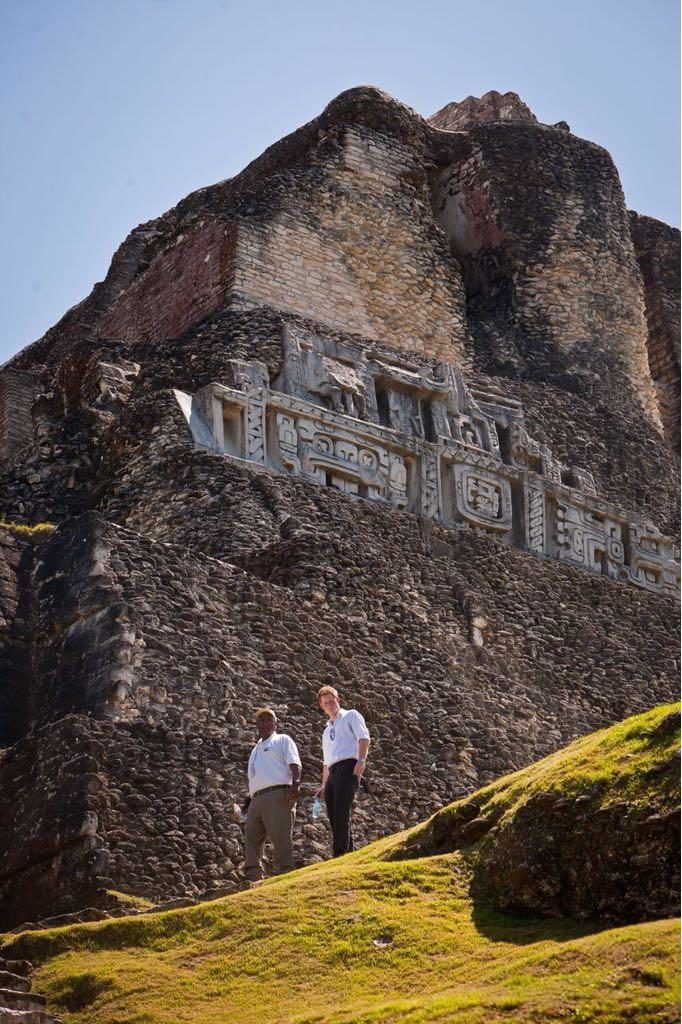 Although Prince Harry explored the rich Mayan history and culture while viewing the temple at Xunantunich and spent quiet time at the jungle lodge nearby, we remember the street party in our capital, Belmopan, where he danced with our local ladies.  We all felt he came to Belize to find his princess!
Having the Queen as the Head of State and with the closeness we still share with Britain, Belizeans tend to be fascinated with royal weddings.  Moreover, seeing that Prince Harry chose a down to earth, philanthropic person from the Western world such as Meghan Markle, we are super ecstatic to see this marriage in action. 
The actual wedding will be shown at local time 4:00am, but that will not stop us from seeing this historical event.  The uniqueness of the American influence in this Royal Wedding reminds us of the elegance of the Ellysian.  The modern charm expectations of Meghan's dress, cake, flowers and evening reception.  The dress will definitely be a trend setter for us commoners in the western world.

Instagram Post courtesy – Mirab & Co.
Scrolling on Instagram, I see stores advertising, "Royal wedding viewing party essentials!" Belize will not be short of double tap on Instagram with #royalwedding2018 and #royalviewingparty.
As Belize celebrates its Commonwealth Public and Bank Holiday literally two days after the Royal Wedding, this will indeed be the topic of conversation over the entire three day weekend.  Even though Belize is not on the anticipated list for the honeymoon that will be taken later this year, we extend a warm invitation to the soon – to – be Duke and Duchess of Sussex.