Salima Ellyse Barrow ( Artist)
Born on April 4th, 2005. She is a student of Hummingbird Elementary School in Belize City and is in Std. V. (Grade 7)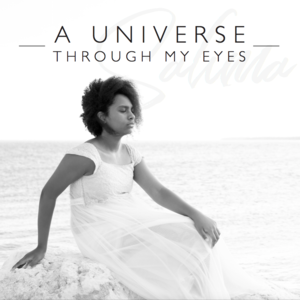 Salima is a very outgoing girl and enjoys a number of extra-curricular activities; including playing the piano and guitar, painting, playing football and volleyball. She likes nature and animals, especially her dog Sparky – a schnauzer. Salima loves to travel- her favorite country so far is Japan. Salima is a water girl – it's her happy place! She enjoys swimming, snorkeling or just being on the beach.
From a very young age, Salima has also shown interest in helping others and came up with the idea of the Limeade stand when she was only 7 years old to help children with cancer. Salima , along with her friends have raised over 10,000.00 which was donated to Belize Cancer Society and the Dangriga Cancer center.
Belize Cancer Center Dangriga
The Belize Cancer Center Dangriga, a charitable, non-profitable organization, opened in October 2008 and was a brilliant ray of light on an otherwise dark landscape in cancer care.
Today, the Belize Cancer Center Dangriga is the only hematology-oncology center in the country. It welcomes patients from anywhere in Belize as well as those still on chemotherapy, who want to return home and continue treatment. Dr Ellsworth Grant, Dellone Pascascio and Nurse Carolyn Obi ensure the center is patient focused and family sensitive.
The center does not turn patients away. The Belize Cancer Center of Dangriga embraces all patients with a cancer diagnosis irrespective of their ability to pay. It also provides consultation and treatment for a growing number of sickle cell patients, most of them children and young adults.
Overall, the B.C.C.D. is a vital link in Belize's health care system and a lifeline for patients diagnosed with cancer. It's philosophy of care is very simple: treat the sick, relieve suffering, exercise the greatest sensitivity and excellent customer service, and deliver care safely. Every patient is special, regardless of ethnicity, social or economic .
WWW. BELIZECANCERCENTER.ORG
The Placencia Humane Society
The Placencia Humane Society began in 1999 in response to the lack of any veterinary care on the Placencia Peninsula.
Back then, our goal was simple – bring in a vet every few months to take care of vaccinations, mange, tick fever (ehrlichea), TVT (sexually transmitted venereal tumors) and spays and neuters. Clinics were sometimes held under raised houses, in tents, vacant buildings – wherever and whenever. We sometimes had no running water, no lighting other than the sun and definitely no equipment.
But, with the help of Dr. Mike DeShield and his wife and primary vet assistant, Miriam DeShield, it worked.  More pets received semi-regular veterinary care, more pets were saved from death by tick fever and TVT.
However, PHS Board members and volunteers recognized that more needed to be done – too many people on the Peninsula and in surrounding areas simply couldn't afford pet care – and too many unwanted puppies and kittens were being born.
With regular veterinary clinics finally established (although still without a permanent home), PHS then turned its attention to funding the cost of veterinary care for more people and their pets — and encouraging spaying and neutering for all pets.  PHS also established a feral cat program to trap, spay/neuter and release feral cats to reduce the ever-burgeoning numbers of ferals on the Peninsula.  Rescues of abused and abandoned animals and fostering of unwanted pets additionally became a core PHS program.
Emergency veterinary care still remains a difficult issue – as does funding to finance spays and neuters, the feral cat program, underwriting basic veterinary care for those who can't afford it and keeping the clinic running.
RATES & BOOKING
Based on Quad Occupancy
Starts at USD$999 per person plus 12.5 tax and 10% service charge.