Easter will forever be etched in our hearts; now, not only as the time of the risen, but also for the period of welcoming. Just one year ago, we opened our doors to our first excited guest. The plants were bursting it shoot, the smell of fresh paint lingered in the air and the stain on the decks glistened with the rays of the sun.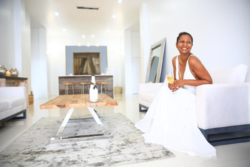 The lady behind this gem is Mrs. Kim Simplis Barrow, the first lady of Belize and our Curator. With two master's degree in Tourism and Hotel Management, and her hotel expertise both locally and internationally, Mrs. Simplis-Barrow decided to build her own luxury hotel to further cater to a luxe international market and to further develop the nation's tourism sector.
As we reflect on the last year, The "Ellysian" which is a Greek word meaning beautiful or creative; divinely inspired; peaceful and perfect, has definitely made its mark on the luxury tourism sphere of Belize. We have provided experiences across the depths of the Caribbean Sea and through the lush jungles of Belize by day, and a tranquil atmosphere to resort to with the comfort of plush linens, over-sized bathrooms and luxury appointed in-room amenities by night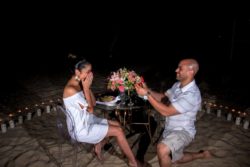 We have seen so many beautiful memories being captured. Couples getting engaged and married, families returning and countless friendships being made with our staff.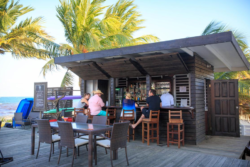 And since our inception we have continuously worked toward exceeding our guest's expectations by adding small amenities. We now offer both in room or beach side massages, private yoga sessions with an instructor, and complimentary use of kayaks and paddle boards to cruise the coast of the peninsula!
"The Trap" our new Pool Bar is our favorite! Guests can now relax and feel at ease while having a refreshing herb-infused local drink.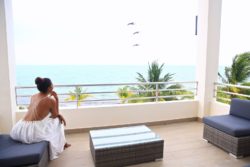 If you want to become a part of our Ellysian Family, you can take advantage of our summer special: Book three nights in any room category, and you'll get the 4th night free for travel through August 15th, 2018.